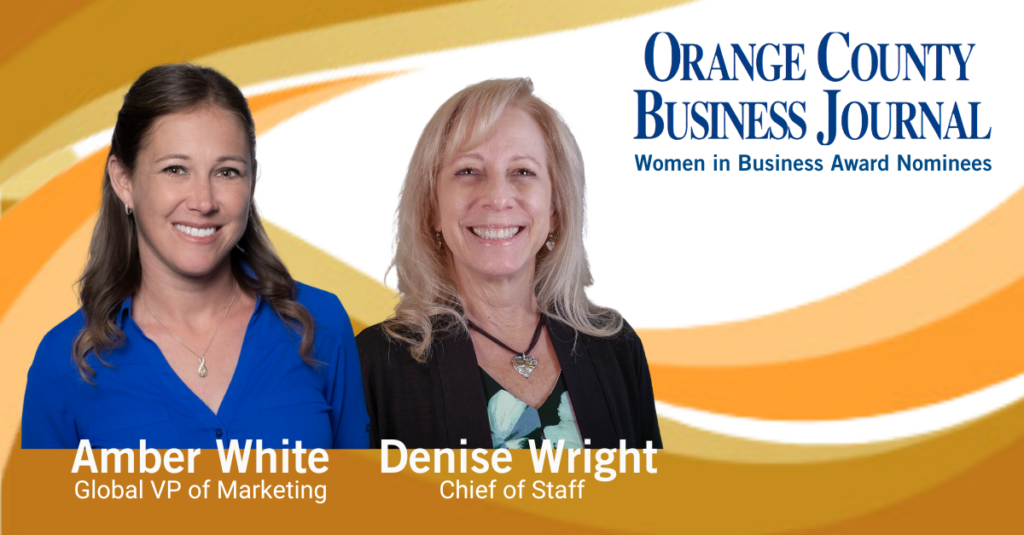 We are pleased to announce that Amber White, Global Vice President of Marketing, and Denise Wright, Chief of Staff, have been nominated for the 2023 Women in Business Award presented by the Orange County Business Journal (OCBJ).
The Women in Business Awards and The Women in Business Awards Luncheon & Program honors five exceptional business and professional women in Orange County.
Amber says, "I am honored for the recognition as a nominee for the 2023 OCBJ Women in Business Award. This nomination is not just a reflection of my efforts, but a testament to the collective determination and support of an amazing network of colleagues, mentors, and fellow trailblazers."
Denise comments, "I am humbled to be nominated among such an accomplished group of women. I am grateful to be a part of the Phillips family, and excited to continue to make a meaningful impact in the trucking industry."
Amber White's Nomination:
Amber White serves as Global Vice President of Marketing at Phillips (Phillips Industries, Phillips Connect and Phillips Innovations). She leads a talented team of professionals, and fosters a collaborative work environment that encourages creativity and drives results. Amber's ability to inspire and motivate others has been integral to the success of her team.
Amber's expertise and innovative mindset have propelled Phillips to new heights, as she continually pushes boundaries and challenges industry norms. Her visionary approach has been instrumental in transforming Phillips's marketing strategies and reinvigorating its brand image. As a result of Amber's efforts, Phillips has experienced a myriad of positive outcomes, including increased brand recognition, customer engagement, and a competitive edge in the marketplace.
Denise Wright's Nomination:
Denise Wright is a highly accomplished professional serving as Chief of Staff at Phillips (Phillips Industries, Phillips Connect and Phillips Innovations). She plays a crucial role in supporting the executive team and driving strategic initiatives across the organization. Denise's ability to streamline processes, improve efficiency, and mitigate risks has proven instrumental in driving operational excellence within the organization. She collaborates closely with senior executives, offering invaluable guidance on business development, market expansion, and strategic decision-making.
Throughout her career, Denise has built strong relationships across all levels of the organization, fostering a positive and collaborative work environment. Denise's ability to inspire and motivate teams has resulted in enhanced productivity, employee engagement, and overall organizational success.
Award winners will be announced at the 2023 OCBJ Women in Business Awards celebration on October 5, 2023, at the Irvine Marriott. To learn more about the awards and past winners, or to register for the event, please visit the OCBJs website at ocbj.com/events/2023-women-in-business-awards/