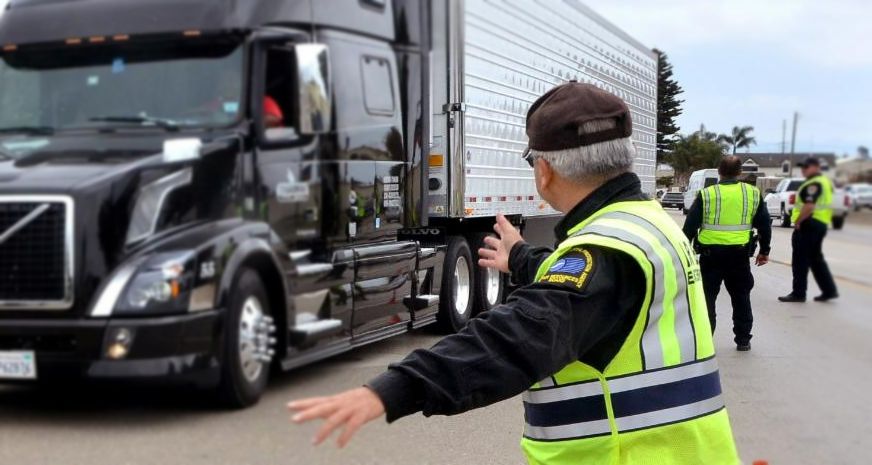 The definition of safety is the condition of being protected from or unlikely to cause danger, risk, or injury. In today's world of unpredictability, safety can take many forms, from a mother who shelters her offspring, to law enforcement protecting and serving, to government-enforced mandates and laws. In the heavy-duty trucking industry, there are many rules set in place by designated entities that ensure compatibility with components and establish safety in product material and composition builds. There are also guidelines enacted into laws that govern the road to keep all drivers safe. These traffic laws dictate how a driver should perform behind the wheel of a vehicle and the use of properly working components on a vehicle, such as lights and tires. Failure, if caught, can result in violations.
According to the Commercial Vehicle Safety Alliance (CVSA), approximately 4 million commercial motor vehicle inspections are conducted every year throughout North America to ensure that large trucks and buses driving on the roadways are operating safely. Specially trained inspectors in each state, jurisdiction, territory, and province inspect commercial motor vehicles based on inspection procedures and criteria created by the CVSA, known as the North American Standard Inspection Program.
In support of its initiatives toward safety, the CVSA has announced this year's International Roadcheck dates as May 17-19, 2022, with a focus on wheel ends. Roadcheck is a 72-hour high-visibility, high-volume commercial motor vehicle inspection, and enforcement initiative. Commercial motor vehicle inspectors in Canada, Mexico, and the U.S. will conduct North American Standard Inspections of commercial motor vehicles and drivers at weigh and inspection stations, on roving patrols, and at temporary inspection sites.  Will you be ready if stopped? 
Have a Plan
Performing routine maintenance and doing a daily walk-around inspection to ensure everything is in proper working order is essential for peak performance and safety, but it's not a perfect science. And this is where a different law comes into play: Murphy's law. This is because unanticipated downtime can still happen no matter how good a preventative maintenance plan is. So how does one deal with the unforeseen? By maintaining control with a contingency plan. In other words, expect that the unexpected will happen (even if it never does) and prepare for it. Knowing there is a safety net in place and the next steps to fix a problem makes the transition through a challenging experience much more manageable.
Driver training is important to prevent violations while on the road. While reviewing the laws and expectations for things like electronic logs and hours spent on the road is important, training to diagnose and make simple mechanical repairs until a vehicle can make its way back to the shop can prove invaluable.   A driver who can fix a problem without calling for roadside assistance can save time and money associated with the unanticipated downtime and possibly get the truck back on the road sooner. However, this working knowledge is useless without the tools and replacement products on hand to complete repairs. Phillips offers a CSA kit that includes essential electrical and air connection repair/replacement items and cable support. And the bag comes with plenty of room to add additional items, such as replacement lights.
Look Ahead
Now the next best thing to being prepared would be the ability for drivers to resolve a problem before it ever happens.  The #PhillipsFamily once again has an answer to help stay ahead of the curve. Phillips Connect offers products and services that monitor the health of a vehicle with its Connect1 platform. This industry-leading technology interprets the data already being gathered by a vehicle and relays information to a fleet management team, or even the driver, to take proactive steps before action is forced.  And wheel end health, the primary focus of CVSA's International Roadcheck next month is just one of the many conditions the platform monitors.
Certainty (even in the face of uncertainty) and safety over the road starts with a foundation of routine preventive maintenance, compounded with the fundamental education, tools, and working knowledge to better prepare for the unforeseen. When combined with Phillips Connect solutions, notification of a probable event on the horizon can eliminate a problem before it even has a chance to manifest.