H.W. Phillips Manufacturing Company was established with humble beginnings. In 1928, Hugh Phillips began his business selling truck parts to agriculture haulers from a small storefront. During this time, vehicle turn signals were in the beginning stages of development, and Hugh saw an opportunity. Through trial and error, Hugh designed the first reflective directional signal arm for trucks. He then applied for a patent and began manufacturing and distributing the product within two years. Hugh's inventive, tenacious, and entrepreneurial spirit laid the foundation of Phillips Industries and began a legacy of Entrepreneurs
Generations of Guiding Principles
The succeeding generations of the Phillips family have successfully embraced Hugh Phillips' methods of pioneering innovation, and continue to evolve the commercial truck and trailer sector. Bob Phillips, Hugh's grandson, took over H.W. Phillips Manufacturing Company in his early 20s. Bob is credited with designing the industry's first coiled electrical assembly for North America – the first of many innovative products brought to market under his leadership. Bob's curiosity, perseverance, and customer-centered approach successfully grew a simple parts store into a leading manufacturer of advanced concept air and electrical components for the commercial vehicle transportation industry.
Now in their fourth generation of leadership, the family continues to live by their great-grandfather's guiding principles:
Put the Customer First: Build honest, lasting relationships.
Stay True: Prioritize doing the right thing, even when it's not the easiest thing.
Refuse to Settle: Go above and beyond – aim to overdeliver.
Create What's Next: Always be in pursuit of a better future – relentlessly innovate.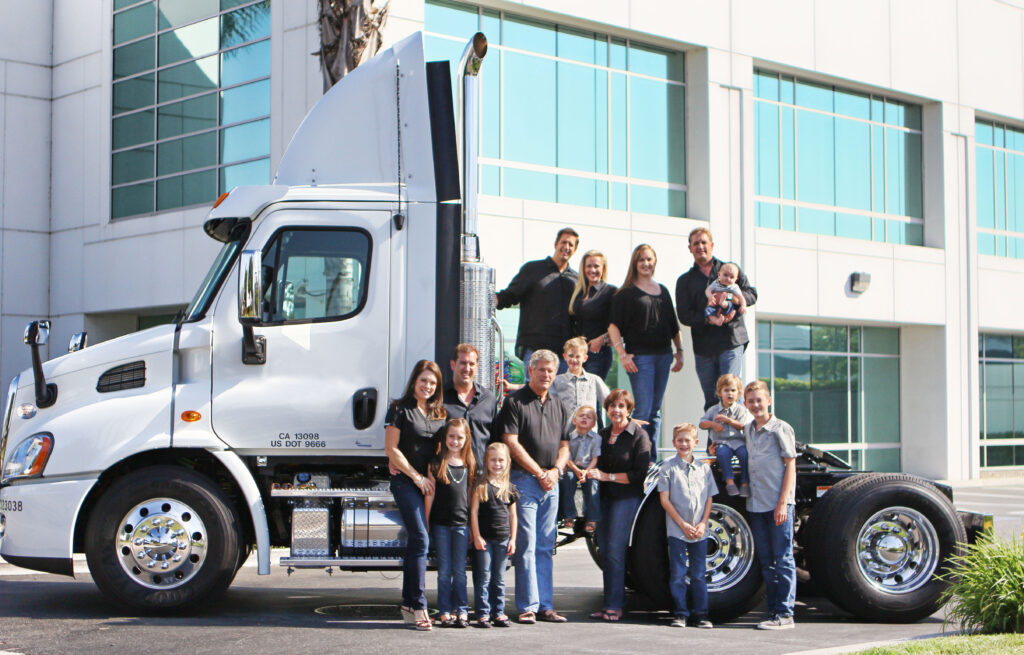 The Phillips Team
Identify a Problem – Find the Solution
Rob Phillips, current Phillips Industries CEO, and great-grandson of founder Hugh Phillips, began his journey within the business as a line worker in the manufacturing facility. As a teen, he was trained to provide quality, reliable products, while always keeping an eye out for new opportunities.
With 25 years under his belt at Phillips working in various departments, Rob identified an alarming problem in the trucking industry that needed to be solved. Fleet operators are facing a massive challenge – without tech solutions, they are completely unaware of the status and activities involving their trailers:
Are my trucks experiencing maintenance issues or irregularities?
Where are my trucks located currently?
How are my drivers performing?
Are the routes being taken the most efficient option?
The concerns are endless. Rob understood that optimizing fleet utilization and capacity is crucial for maximizing efficiency and profitability. From this, Phillips Connect was co-founded in 2017 by both Rob and his brother Dave Phillips. Phillips Connect is already a proven leader in trucking telematics. By starting with the durable, high-quality line of products that Phillips Industries is known for, Phillips Connect's advanced telematics solutions are easy to install, intuitive to use, and scalable for the future. Phillips Connect tracking and fleet management products increase driver uptime, safety, and ROI, while providing complete transparency into the status of an entire fleet- all in real-time. Customizable solutions offer actionable data and insights in the most critical conditions, saving fleets time, money, and lives on the road.
Refuse to Settle
Phillips Industries' already stellar reputation for producing best-in-class air and electrical components for the heavy-duty commercial vehicle industry is now matched with cutting-edge trailer technology.
Rob has since continued to push boundaries, recently launching Phillips Innovations, which brings an elevated level of safety, sustainability, driver comfort, and automation to the industry. Phillips Innovations is Rob's third company, and he has more plans to expand in the coming year.
Rob understands that breaking away from industry tradition would not be easy, but the spirit of innovation is in his DNA. Rob is determined to revolutionize trucking and believes wholeheartedly that with his family's values, sheer determination, and the right team by his side, he will continue to make the impossible possible.
Phillips Entrepreneurship – The Fifth Generation
The "entrepreneurship bug" doesn't end with Rob. He has inspired his own sons to pursue their dreams and bring big ideas to life. Rob's youngest son, Luke Phillips, has embraced the family's entrepreneurial legacy and embarked on his own journey, already making a name for himself in various business ventures.
At a young age, Luke used his own money to make his first homemade lemonade and cookie stand, where he earned more than $50. He used that money to buy more inventory, and found another street corner to sell on. Within a month, he was earning up to $200 in a weekend. As he grew older, his ventures became more sophisticated. He began a successful customized cell phone case business that truly showcased his knack for identifying market opportunities with creative ideas.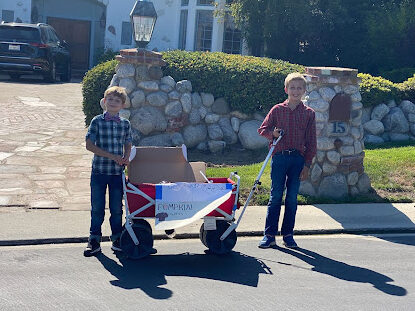 Luke's most recent venture is K9Life, a cause that fulfills his love for animals and desires to give back to his community. K9Life provides top-quality products for dogs and contributes a portion of the proceeds to a local animal shelter. Luke firmly believes in the importance of supporting and improving the lives of animals and their owners.
K9Life recently sponsored Justin Ashley's Top Fuel team, which garnered attention and acclaim – further fueling Luke's passion. As the youngest sponsor ever to support an NHRA team, Luke has proven that age is no barrier in the pursuit of making an impact and fulfilling a purpose.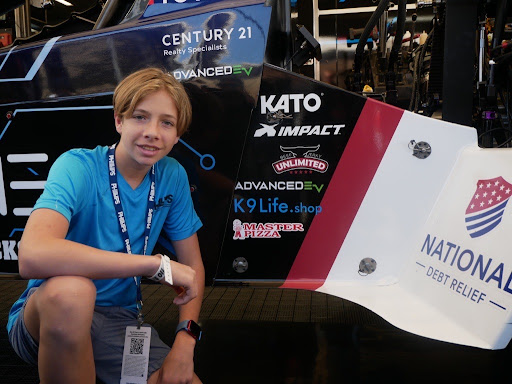 At 14, Luke advertised his online website K9Life.shop on Justin Ashley's championship car – the youngest advertiser in NHRA history
As the Phillips family continues to transform the trucking industry, Luke's ambition indicates what's to come for future generations.