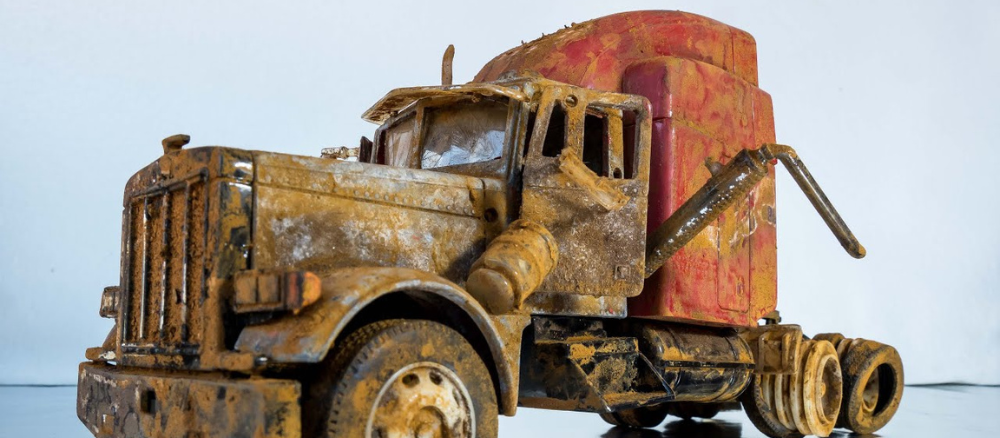 Corrosion is one of the biggest challenges faced in the industry regarding vehicle maintenance. It can be a tireless and never-ending battle. No matter how hard you try or how diligent your methods are, one thing is certain: your electrical cables and wiring will experience corrosion. Humidity, heat, dust, chemicals, and moisture all contribute to corrosion in your wires. And with cold and wet weather seasons ahead, it's best to get a hold of any festering corrosion on your vehicle now before winter hits and magnifies the problem even faster, resulting in costly downtime.
The solution to this inevitable problem is two-fold. One, remaining vigilant with maintenance and repair, and two, specifying products that make maintenance easier and repel contaminants and corrosion.
Maintenance and Repair to Clear the Corrosion
Maintenance
You can keep electrical components clean and in good working order with vigilant and frequent maintenance. At the first signs of corrosion (green build-up on or around plugs, sockets, and terminals), the first thing you can do is clean those connections. There are cleaners, protectants, and tools that you can add to your maintenance routine to help keep corrosion at bay and avoid pin degradation. These include:
Di-electric grease (creates a barrier that keeps corrosion out for a time)
Some low-grade acid solutions (see manufacturer's recommendations)
Corrosion inhibitor sprays or washes: contains chemicals that resist corrosion build-up
Brushes: wire brushes can physically remove the corrosion build-up in plugs and sockets or on surfaces
But when corrosion has created a problem beyond surface removal, how do you get a vehicle back in service? By eliminating the affected area of the electrical system in one of two ways:
"Cut out" the corrosion and repair the lines
Replace your cables, plugs, and sockets
Repair
Although Phillips always suggests replacing with new when corrosion has gone beyond surface removal, it is not the only answer for relief. As a short-term solution, electrical lines can be repaired for damage by cutting out the corrosion and any affected portion of the wiring. Wire and cable repair happen in every repair shop in the country. But there are some basic rules to follow to ensure that your repair is completed correctly and safely to restore electrical integrity to your connection.
Make Complete Contact: When you replace a terminal or splice wires together, the only way to ensure a solid electrical connection is to ensure that the wires make full contact. When splicing wires, use quality heat shrink terminals for mechanical reliability that seal a connection and prevent wire pull-out and corrosion. Phillips' line of STA-DRY®️ CLEAR-VU™️ CRIMP & SEAL™️ wire terminals allow for visual wire insertion for proper seating.
Clean and Tight Make it Right: Clear both wires of corrosion by cutting back past the corroded wiring and cleaning terminals and connections, adding anti-corrosive material (chemical, grease, etc.) to ensure you have a clean connection. Make sure that all connections are tight. Correctly crimping or securing terminals to their posts on the vehicle is critical to maintaining a solid electrical connection.
Note: Refer to the manufacturer's specifications for torque recommendations for connection points.
Heat Shrink Tubing as a Barrier: Use heat shrink tubing around your repair to create a corrosion-resistant barrier between your wiring and the elements, making corrosion work harder to get in.
Replacement to Remove Corrosion Entirely
When maintenance and repair are not enough, replacing your cables and connections is the most surefire way to guarantee they are corrosion-free. Specifying non-corrosive, sealed products that make maintenance easy alleviates downtime.
While Phillips Industries offers multiple options for repair and replacement, we recommend using over-molded solutions. Over-molded connections are molded over the cable and terminals. The over molding process creates a seal at the back of the connector, making it harder for moisture and debris to enter the back of the connection. Nylon composite and rubberized materials used in the process are just as, or even more, durable than metal connections, with the added benefit of non-corrosive attributes. The bottom line is corrosion must work much harder to attack these types of connections.
Phillips Solutions – Corrosion Inhibiting Components
Corrosion is one of the biggest challenges faced in the industry, and Phillips offers multiple over-molded weather-proof connections:
Unfortunately, corrosion is one of the biggest challenges faced in the industry, and once impacted the effects of corrosion are unavoidable. Remaining aware and vigilant in your efforts to find and keep corrosion at bay can help you keep your truck on the road, operating safely, and, most importantly, working for you. For more information about corrosion and the products Phillips offers to fight it, visit us on the web at www.phillipsind.com or our various social media accounts.